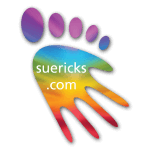 Short Business Description
"Kindness, patience, knowledge and experience."

Online training and courses, one-to-one bespoke consultations, acclaimed academy with huge range of valuable beginner and advanced training, videos, books, charts and live Zoom sessions for Q&A.

CPD provider. Reflexology and Energy Expert.

Sue Ricks Academy – highly rated – wide range of training and advice – membership site.

Sue's training has been described as "so knowledgeable," "gifted and inspiring," "passionate and insightful," and "love on legs!"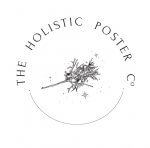 Short Business Description
The Holistic Poster Co. provides stylish and informative wall art for your therapy room. Founded by Reflexologist and former Graphic Designer & Illustrator, Zo Bevan.

We aim to enhance your treatment area adding a professional, calming vibe with our cool, muted tones and detailed charts.

Posting to the UK and Worldwide.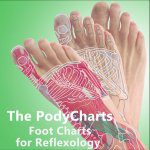 Short Business Description
The PodyCharts is a book containing a fascinating series of foot maps for use by the reflexology practitioner and all those interested in body work, healthcare and anatomy.

There are 92 A4 pages of detailed, anatomical reflexology charts in the book.

The PodyCharts are available at the link below, which also sells equipment and resources to enhance the reflexology practitioner's professional approach to client treatments, comfort and safety.

The PodyCharts authors, Annie and Sue, have also developed an innovative Reflexology CPD course called OrthoPody Training. The course details placement and treatment of Muscles, Fascia and Myofascial Chains. Details can be found on the link below.