online CPD courses
Short Business Description:
Susanne Løfgren offers reflexology practitioner training in Denmark (RAB regsitered) , and CPD training 'One Point Reflexology' which includes both face-to-face and online opportunities. The 'One Point Reflexology' online and face-to-face courses are approved by FDZ, Zoneconnection, TKZ in Denmark as RAB points approved courses.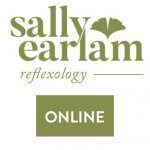 Short Business Description:
Maternity Reflexology and Mindful Reflexology available as online or face to face training, run by an experienced and supportive tutor.
Short Business Description:
Learn the unique benefits of Ziggie Bergman's award winning Facial Reflexology and Zone Face Lift training with the London School of Reflexology. "Best course I've done, it transformed my business," Clair Arnold.

Kelly Hainsworth is the founder of Love Reflexology – and a successful reflexologist – with a passion not only to support her clients, but all reflexologists within their businesses. She provides business tips, motivation and support to the industry. To work with Kelly head to her website.