reiki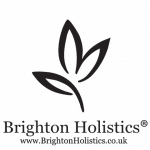 Short Business Description:
Brighton Holistics delivers the highest level of training and is highly regarded in the industry. Brighton Holistics has been trading since 2006, and is a leading double award-winning therapy training centre.
Short Business Description:
Handmade crystal grounding anklets and bespoke jewellery made to order. Infused with love and reiki on creation! 

Kelly Hainsworth is the founder of Love Reflexology – and a successful reflexologist – with a passion not only to support her clients, but all reflexologists within their businesses. She provides business tips, motivation and support to the industry. To work with Kelly head to her website.