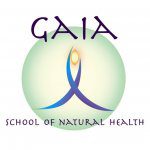 Short Business Description
Complementary therapy training school in North West England. We have been supporting and empowering students and therapists since 2008.

As well as offering accredited or approved training in reflexology (Level 5), Indian head massage, aromatherapy and reiki, we offer AOR approved CPD courses in:
• Gaia AromaReflex, and
• Gaia Advanced AromaReflex, as live online Zoom classes,
and a range of other, in person CPD courses including:
• Introduction to working with crystals for therapists,
• Crystal Reflexology.

Short Business Description
At PodyStep Ahead we are committed to providing the highest quality reflexology, health and wellbeing education. Our 2-day in-house courses include: NeuroPody which focusses on treating and alleviating post viral e.g. covid symptoms; OrthoPody which focusses on MusculoSkeletal and Fascia systems via 8 'chains' to encourage structural stability and ease of movement; plus more! We also invite and host experts from around the world as well as the UK, and all are the very best in their field.

We welcome all regulated and qualified reflexologists, who are looking for a wide range of quality workshops, which PodyStep Ahead will award and certificate in recognition of high standards of training and learning. Our training programmes are designed to keep you professionally up-to-date with innovative techniques and treatment protocols and always with the aim of enhancing your business and your clients experiences with exciting and therapeutic treatments. We also provide Reiki I and Reiki II workshops as well as Reiki Master training.

We have our own training centre at Inspira Academy (just outside Cardiff and easily reached via public transport or the M4) which has a magnificent training room, equipped with ergonomically designed reflexology couches which are anti-viral and anti-bacterial upholstered, together with a delightful break-out room. Both rooms lead directly out to wonderful outside space. We look forward to meeting new and welcoming back all those interested in quality CPD learning.