social media training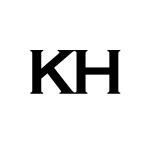 Short Business Description:
Offering 1-2-1 Business Mentoring support to help develop and grow your reflexology practice. Working with a Mentor is like having a trusted adviser by your side, and I'm on a mission to help you to fill your diary, and create the business and lifestyle you desire.

By creating a profitable therapy business, you can then support more clients and truly make a difference.

Are you ready to grow your therapy business?
Short Business Description:
Are you ready to invest in yourself and your business? As the author of Growing Your Therapy business Sarah Woodhouse believes the key to creating a successful therapy business is YOU!

Kelly Hainsworth is the founder of Love Reflexology – and a successful reflexologist – with a passion not only to support her clients, but all reflexologists within their businesses. She provides business tips, motivation and support to the industry. To work with Kelly head to her website.