Short Business Description
I run a busy home based Reflexology business, and in 2020 branched out to help other therapists with the business side of running a therapy business. Reflexology is where my skills are and I provide my clients with 1to1 Business Mentoring, my 8 steps to self-care, Instagram and Google training, and many day-to-day tips to help you with the business side of being a Reflexologist. I also host mini courses on self-care and mindset, this is a passion of mine.

I help guide you through the business side of being a Reflexologist, how you can organically grow your audience, increase your engagement and client base, and adopt looking after yourself as well.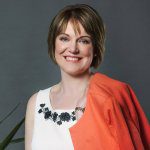 Short Business Description
As a busy reflexologist and founder of Love Reflexology, I provide 1:1 Business Mentoring and Instagram training to help develop and grow your reflexology practice.

Growing a therapy business can feel like a daunting and lonely task, but I am here to support you with your business goals, help you to grow in confidence, and create the business and lifestyle you desire.

Are you ready to grow your therapy business?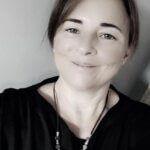 Short Business Description
I'm a transformational coach and mentor to therapists who dream of growing a thriving business, but are often stressed out:
- trying to find the balance between caring for their clients and making money;
- helping clients release stress but having no outlet themselves;
- dealing with inevitable tricky client situations and feeling isolated with no one to talk to;
- wanting to work with confidence, implement compassionate boundaries and develop new ways for your professional and personal life.

As well as coaching, I run a successful holistic business myself and know how important it is to have the right support to grow without running yourself into the ground.

My offers include bespoke 1:1 coaching to help you tune into your purpose, rediscover the fun/love of your business, within your personal life and create a clear direction, not forgetting that all important self-care we therapists need.

We can work together in one-off sessions or as part of a package to suit your needs.

You can learn more about my work by joining my Facebook group for therapists at the link below.