Kelly Hainsworth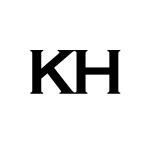 Business Name:
Kelly Hainsworth
Short Business Description:
Offering 1:1 Business Mentoring and Instagram training to help develop and grow your reflexology practice. Growing a therapy business can feel like a daunting and lonely task, but I am here to support you and help you grow in confidence. Working with a Mentor is like having a trusted adviser by your side, and I'm on a mission to help you to fill your diary, and create the business and lifestyle you desire.

By creating a profitable therapy business, you can then support more clients and truly make a difference.

Are you ready to grow your therapy business?