Vertical Reflexology Techniques (VRT) has become an invaluable tool for many reflexologists in the sports world due to its versatility.
I have worked alongside a professional football team in the medical department for 15 years, and in a 400-person residential care home complex for 27 years, in my two very contrasting clinics.
So, what has a lady pensioner aged 75 got in common with a 20-year-old professional football player, when it comes to me supporting their swollen knees with classical and VRT techniques?
The answer is, firstly, they both fell and injured their knee, as the female client was a good amateur tennis player.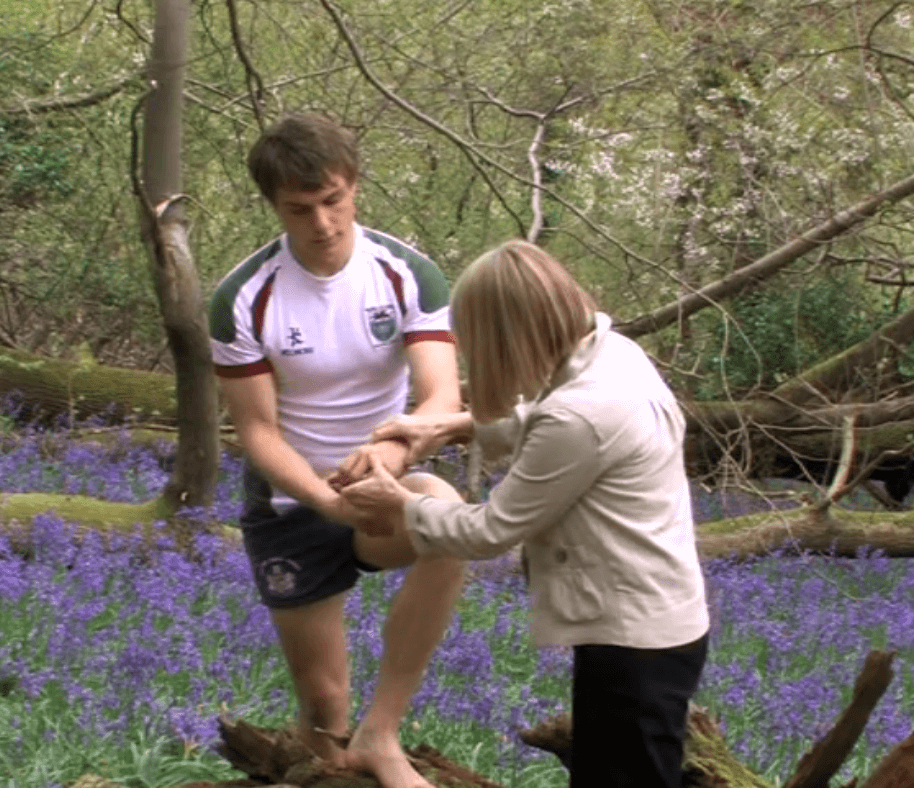 Secondly, they can sit or stand for only five minutes to receive VRT at the beginning and end of a conventional reflexology session, as all the body's reflexes are approached through the dorsum of the weight-bearing feet or hands. VRT also lends itself to shorter combined sessions and five-minute 'first aid' targeted approaches to particular reflexes.
How does VRT work?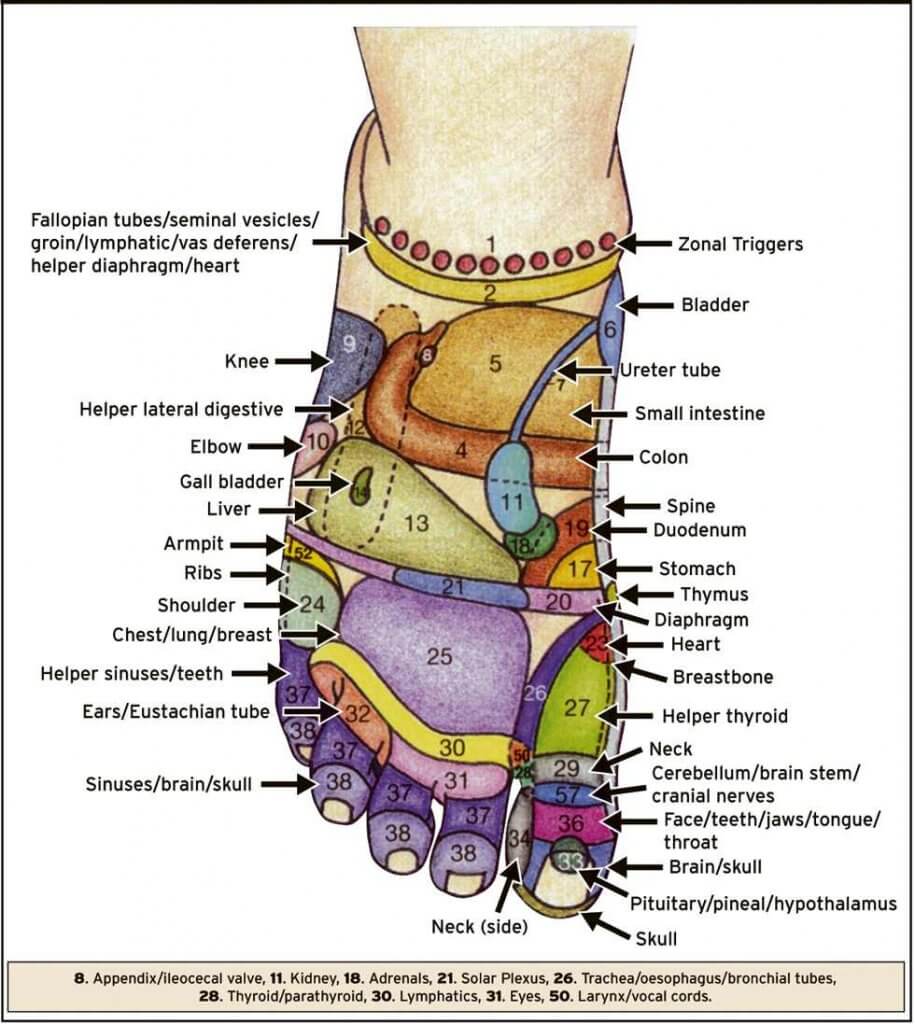 The nerves in the feet are anatomically sensitised when weight-bearing. The premise is that the reflexes can therefore become more responsive.
Adaptive VRT can be applied to babies right up to older end-of-life care, and is appropriate for all ages and most conditions, as it is used on standing, seated or reclining clients.
I have taught self-help VRT to schoolboy rugby players and female swimmers, to help them target referral areas on their weight-bearing arm, for cramp or wrist points for tight groins.
Young children respond well to VRT, including the VRT Reflexology and Movement techniques where reflexes are simultaneously stimulated with gentle limb movement.
On a long-haul flight my fellow passenger was a professional cyclist who had recently fallen from his bike, damaging his shoulder. It was paining him and he was very open to some weight-bearing hand reflexology and VRT.
He soon fell into a deep sleep which surprised him as he said he never slept on planes. On waking he reported he only had a dull ache for the first time in several days, which further improved as the 10-hour flight continued.
He gave me his business card as we parted. I looked him up afterwards and found he had won stages of the Tour de France and was an Olympic silver medallist!
The golden rule with VRT is that reflexes are stimulated for 10 to 30 seconds only and, if the person is standing, they must hold onto a chair or table as a precaution for support. Never place a client on a stool, chair or table. If in doubt, treat the client seated or work their weight-bearing hands which are just as responsive.
Working with sport-persons – both amateur and professional – can be a rewarding and fascinating experience for reflexologists to support chronic and acute conditions.
My work with elite footballers is to complement the medical interventions such as physiotherapy, as all sportspersons are looking for that extra one to two percent that can make a difference to their wellbeing and performance.
Lynne Booth trained as a reflexologist nearly 30 years ago and is the founder of Vertical Reflexology, (also known as Vertical Reflex Therapy – VRT), which she developed in the mid 1990's. She is a best-selling author, international lecturer, tutor and practitioner.
To learn more about Lynne's work visit www.boothvrt.com