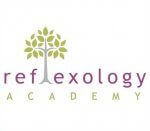 Short Business Description
Reflexology Academy is a forward-thinking school committed to providing a high standard of training and continuous professional development (CPD) in the field of reflexology.

Reflexology Academy is the only provider of the fully accredited Practitioner Diploma in Clinical Reflexology, and the training is 100% specific to becoming a Professional Clinical Reflexologist.

The Academy was founded in 2012 by Hagar Basis, her wealth of experience spans over 32 years as an established reflexologist and reflexology educator. In 2017 Hagar was presented with a special award in recognition for her significant contribution to reflexology in the field of education from the International Council of Reflexologists (ICR).