So, you've taken the plunge and got yourself a website. You're super excited… 'yay! I'm online'. You've added the services you do, the qualifications you've got, where you work and how to contact you, and then you sit back and wait for the clients to come… but sadly, they don't ☹
You wait a bit longer but nope, nobody is picking up the phone, and you feel quite angry; after all, they said "get a website" and so you did, and now all that effort seems like a waste of time and money.
Let me share five reasons why you aren't getting new clients from your website.
1. More You, Less I
When you look at an average website it contains a homepage, an about me page, the services you offer and a contact me page. Which is great – you do need those pages. However, not all pages are created equally.
When you read through those pages on your website, who have you written them for? I'm guessing you've written them for you. From your point of view. 'I'm qualified in this and this', 'This is where I work' etc.
Now there's no judgement here, after all I'm quite sure when you qualified in reflexology there wasn't a 'how to sell on a website' module in there – there definitely wasn't in mine!
When you are writing for your website (or for social media posts) you need to be writing as if you are talking to your ideal client. Telling them how they can benefit from having reflexology; what it can do for them; what you can do for them; how they can find you etc etc. Go and read yours now and see who you've written it for, and let me know in the comments below how many times you've used 'I' rather than 'you'.
2. You're Not Sharing Your Experience
Now, if you've only got the above pages on your website, you aren't really making your website work for its money, and as we all know websites do cost money – but are you getting an ROI (return of investment) on yours?
If your website doesn't give your clients or potential clients any reason to come back to your website, time and time again, then they won't.
One of the ways of resolving this is by adding a blog to your site. By creating regular blog posts on topics that interest your ideal client, letting them know that you have written them by posting about it on your social media platforms, and sending out links to your post via your email list (see point 4), you give them a reason to return, become interested and hopefully decide to become your client.
You may be interested in this blog post I wrote recently called Why You Should Blog which goes over the benefits of blogging.
Remember it's your job to stay in front of your clients and not expect your client to remember to come and look for you.
3. They Book Appointments Directly With You
Now, I'm not saying don't book your clients in yourself but another way of getting clients to return to your website is to add an online booking system.
Allow your clients to book in 24/7 without the need to speak to you, and now is the perfect time to do so, when the government and professional bodies are encouraging less contact with your clients.
If you choose an online booking system that allows the customer to choose which day/time they want, get them to fill in an online client risk assessment form before they book, and then they pay you online too, you will have saved yourself at least 20 minutes of client time plus lots of to-ing and fro-ing. You know the conversation: "I want to book in", "yes of course – when's good for you? Monday", "no, OK Tuesday, no OK Wednesday". Plus you will know before they come whether they are at risk from Covid-19, and they will have paid you in advance – fewer no-shows.
There are lots of booking systems available to you and it very much depends on what you want to achieve and how much you want to pay. Amelia* is a great WordPress booking system with an annual fee of $59 (approx. £47) that allows you to book appointments and events, with customisable booking forms, payments available via Stripe or PayPal, automated notifications like appointment emails, SMS and birthday greetings, Zoom integration and much more. Check out all the features here*.
I personally use Acuity Scheduling* for my own therapy business and love it as it's so customisable. It allows you to create forms that clients have to complete before allowing them to book their appointments, so you can ensure they have seen your T&Cs before they come.
There is a free version, so you can try before your buy, and I used this for several months to see if I liked it before going onto the paid version.
Currently I'm on the Emerging paid plan which allows me to have my online booking system on my WordPress-based website. Before lockdown I was on the Growing plan which allows you to offer gift vouchers and appointment packages, but I downgraded as these facilities weren't being used during the pandemic. Check out Acuity Scheduling here*
4. You're Not Inviting Them Back
So, a potential new client has arrived at your website, had a look around and then clicked away – never to be seen again. Why do they do this? Quite simply because you aren't asking them to come back.
Now, as I mentioned above, blogging is a great way of sharing your experience, knowledge and resources. However, once you have written a post, how do you let them know you have a new absolutely fabulous blog post that they just have to read? You tell them of course!
The problem starts if you don't know HOW to contact them, as you haven't got their details. So why not put a form on your website collecting your ideal client's details? First name and email address is sufficient.
Setting up an email list with an email tool provider means you have a way to collect potential client details from them, and then you can write nurturing emails (not spam, nobody likes spam!) letting them know what you are up to and sharing your blogs, time and time again.
There are lots of email service providers about; personally I use MailChimp and MailerLite*, with MailerLite being my preferred one. With MailerLite you can have up to 1,000 subscribers and email them up to 12,000 times per month (in total) for FREE!
You can create embedded email forms for your website, pop up forms, automatic welcome letters, create landing pages and more.
5. You're Not Selling Anything
People can't buy anything from you, if you aren't selling anything. If you haven't got a shop on your website or call to action sale buttons, then how can they buy from you?
Now I know probably the main service you sell is your therapies, but think about what else you can offer them, gift vouchers, essential oils, massage oils, meditation MP3s, chakra blankets, crystals? What do you use in your practice that your clients might like too?
Think of it as when people like you and keep returning for your services, how can you help them to keep the benefits and feeling of your therapy going in between their sessions?
The quickest way to do this is using PayPal buttons on your website. You do this from the dashboard of PayPal, and then add the code to your website.
Alternatively, you can add an online shop to your website. I use WooCommerce for my sites and my clients. It can link to PayPal or Stripe, and is an easy way to add ecommerce or shopping facilities to your website.
So there we go, five action steps you can take on your website, if you are not getting the clients you want from your website. These can all be actioned by you, but if you're not friends with technology, and want me to do them for you, then just get in contact and I'd love to help you get more clients.
Let me know what you think in the comments below.
*Disclaimer
If you click on some of the links, and you then make a purchase, I (Sarah Lynn) may receive compensation from the companies. I only promote the products I have invested in myself and recommend based on my own opinion.
These recommendations are from Simple Online Solutions and not Love Reflexology or Kelly Hainsworth. Kelly Hainsworth/Love Reflexology does not receive any payment from these links.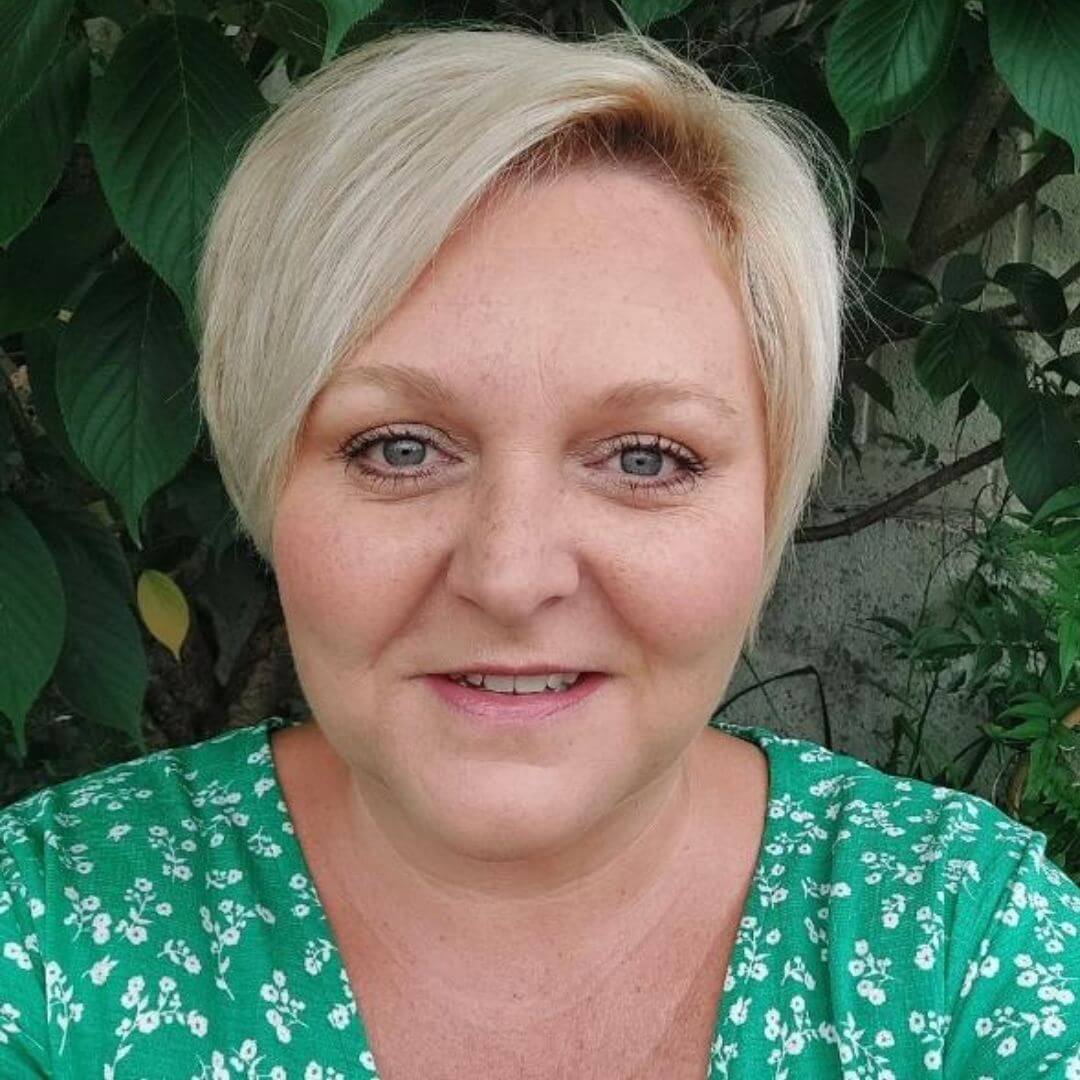 Sarah Lynn is the owner of Simple Online Solutions.  She loves helping women in business who aren't friends with technology achieve their business dreams with a beautiful, professional website that reflects their passion for making the world a better place.  You can find Sarah on www.simpleonlinesolutions.co.uk