The world is slowing down and we are too. It's strange now I'm slowing down and appreciating my one walk a day with my daughter, I am noticing so much more.
I have set myself a challenge for every day we are restricted in our daily activities or in isolation, I need a positive focus and would love you to join me!
All over the world people are now in strict isolation or limited to small amounts of time outside. Many people do not have gardens or open spaces nearby. Many of our key workers will still be working and will be under huge emotional stress. They will have little or no time for themselves and their families.
I have decided each day to take the same walk and capture something to share with you. I want to support anyone who cannot see beyond their homes and help them feel connected to the outside world.
Photos are a powerful way of capturing a moment of time or a feeling.
I would love you to join me and post positive pictures of spring, for those who cannot leave their homes or are working hard to help us back to our "normal lives". I would love to see photos from all around the world! Let's connect through our walks and photos and inspire each other!
The explorer John Barrows once said:
"If you want to see something new then take the same walk everyday."
It's time to slow down and notice all the little things we walk past every day.
You can take part by joining me on Instagram at Reflex_with_me Here you will find inspiration and ideas. Then follow Daily Walk with Me.
Once you have done this, post your photograph creation on your own Instagram feed, adding the two hashtags in the text below the image:
#daily_walk_with_me
#reflex_and_me
and tag your picture with @daily_walk_with_me
I will then share your photos and tag you and your business.
On Facebook you can follow Lavender room reflexology
and join the group Daily_walk _with _me
At such a difficult time, we can join together and use our time to capture positive moments of life, I really hope you will join me.
With love
Emma x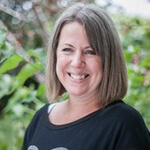 Emma is the founder of Tiny Toes Reflexage and a former nurse who worked in intensive care and oncology. This nursing experience led her to change direction and support people through a holistic approach, whilst still being able to apply her nursing knowledge.