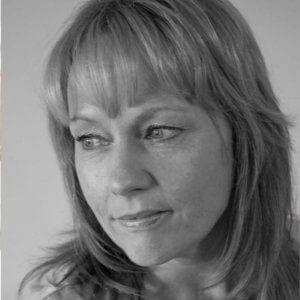 Jane Powell is the director of PodyStep Ahead and Inspira Academy, who deliver practitioner training and high quality CPD courses.
Jane trained 10 years ago and was one of the first to qualify with the Agored Cymru Level 5 Diploma in Practitioner Reflexology.
Following her work as a therapist she achieved the Professional Certificate in Education and Training, which led her to teach at Inspira where she more recently became a director.
Jane has had the privilege to lead on and work collaboratively with Consultants in Pain Medicine from UHW, GPs in Cardiff, Researchers in Cardiff and Swansea Universities, plus Cardiff and Vale Health Board, on a proposed research project.
---
Article words by Kelly Hainsworth and Jane Powell
---
I spoke with Jane to learn more about her work as a reflexologist, tutor and directory of Inspira Academy and PodyStep Ahead.
Hello Jane
(1) Could we start by you sharing a little bit about yourself?
I am 55 years old, married, have 3 grown up children of whom I am very proud, and I also have a granddaughter who is 2! She really is the cherry on the top! I love to keep body and mind fit by walking in nature every day with my dog, Reiki healing, yoga and I am very lucky to part loan a horse, so I get out in the woods and ride him twice a week.
(2) What was your first experience of reflexology and what inspired you to train as a practitioner?
I was suffering from chronic and horrendous sciatic pain, the drugs I was prescribed i.e. Pregabalin mega dose plus Naproxen, were just not touching the pain and rendered me unable to mentally function so I reluctantly took time off work.
I went to the Cardiff Natural Health Fair, tried reflexology and was just blown away by what the reflexologist could tell me about where the pain was reflected in my body. I booked in immediately with her, had weekly sessions and it was through talking and lots of crying, that I realised not only the physical cause but also the body/mind link associated with the injury.
Gradually, I improved and became pain-free! I decided that I had to find out more about reflexology, and how it worked, so I went on to train as a practitioner, as I wanted to offer people the same relief.
(3) If there was one thing that you wish you would have known when becoming self-employed what would it be?
How to do accounts! A few months after I set up, I went on Business in Focus workshops, and I wish I had done those before!
(4) During your career as a reflexologist, at what point did you decide to become a tutor and how did you go about this?
I had set up my reflexology clinic and it was thriving. Sue Evans (fellow director) asked me to peer review some case studies which I really enjoyed doing, and then suggested I got a teaching qualification in order to teach for Inspira in the future. I also shadowed the whole diploma from a teaching perspective, which I loved.
I feel so passionately about Duopody Reflexology so jumped at the chance to be able to teach it! I completed my Professional Certificate in Education and Training at South Wales University, part-time over 2 years – one of the hardest but most rewarding things I have ever done!
(5) Can you tell us more about PodyStep Ahead.
We wanted to expand on what we offered as CPD. We already provided Reiki I, II and Masters training but decided to set up PodyStep Ahead in April 2021 in order to provide high quality reflexology, health and wellbeing education.
Our CPD programme for qualified reflexologists, is designed to keep practitioners up-to-date, with innovative techniques, and additional approaches to specific clients so they can enhance and grow their businesses. We wanted to have a platform in South Wales, where international speakers would be keen to come and provide their CPD too.
(6) Having created a successful business, what advice would you share with a reflexologist who is feeling stuck within their business?
I think the best advice is to take time to step back, review your website with fresh eyes, look at your business model, do you want to attract certain clients, or be more of a Reflexology GP, think about ways of spreading the word about your business eg talks, health fairs etc.
I would also recommend attending regular, good quality CPD, as often listening to others who are at the top of their game, innovative and knowledgeable, can inspire you and give you a fresh perspective and/or new techniques so you never become stale in your practice.
(7) What has been your greatest achievement in your business?
I honestly have so much I am proud of, but I am most proud of the Duopody Reflexology Module that Sue and I filmed for Cardiff University Medical School! We are educating doctors about Reflexology!
We discussed some of the theories of how Duopody Reflexology may help with chronic pain conditions, we filmed 2 specific treatments on people with chronic pain, and talked through our consultation process, visual and tactile findings and then how we designed specific treatment protocol for each person. We also gave examples of the situation and/or type of patient that they should refer to us, earlier rather than later!
This training film is being launched in November 2022 as part of the online MSc in Pain for Doctors. Something I feel so very proud of and hope that will lead to more referrals to our wonderful therapy, acceptance and integration into the NHS – for more than just chronic pain too!
(8) As a busy business owner how do you organise your week and make sure there is also time for self-care?
This is always a challenge, but diary management is key! I rule out my teaching days, planning days, clinic days, self-care events such as yoga and riding, and really try to be strict with myself about sticking to these plans.
It is very tempting to slot one or 2 clients in, on a day that you hadn't planned to work, but it is a mistake to do so! I would say keep to your planned days and clients will work around your availability! I practice Reiki self-healing/mindfulness every morning as part of my routine, and I think this helps me to keep in a balanced, healthy and productive state of mind.
(9) What plans does PodyStep Ahead have for the final part of 2022 and 2023? Any exclusive news?
Exclusive – yes! We are currently working on a CPD for qualified reflexologists on the Duopody Reflexology technique! Many reflexologists use Ingham method, so we felt they may wish to learn about Duopody (Duo = 2, Pody = feet! together!) which is an organic, bi-manual technique, working the 2 feet together, with 2 hands at the same time.
A Duopody treatment focuses on the micro reflected anatomy of the 14 macro body systems – as a direct anatomical reflection. So for example, in the digestive system we work from mouth through to anus, and of course, this system takes in both sides of the body, so the 2 feet are worked from start to finish!
We have excellent training films which are split screen to show dorsal and plantar working and the Duopody charts are based on the PodyCharts: Atlas of Reflected Anatomy (Evans, Trigg, 2021). All Tutors are Duopody trained L5 Practitioners and we are very excited about this new venture! Hopefully we can take it on tour around the UK (and further afield!) as well as in South Wales in our training venue!
(10) What is your wish for the reflexology profession for the future?
Maybe controversial but I want to see the reflexology profession statutory regulated, like nursing! Only then, will we fulfil my dream, that is to be valued, accepted and fully integrated into the NHS – that is where our fantastic complementary therapy deserves to be and should be available to all … from cradle to grave!
---
Quick Fire Questions – Get to Know Jane More.
(1) What is your favourite place to go on holiday?
Newport Pembrokeshire, definitely.
(2) Kombucha or wine?
No hesitation, wine, dry white!
(3) Paper or online diary?
I have both!
(4) Instagram or Facebook?
Facebook… although I do like some of the dog reels on Instagram!
(5) What is your favourite well-being book or podcast of all time?
Your Body Speaks Your Mind – Deb Shapiro and I also love Feel the Fear and Do it Anyway! By Sue Jeffers!
---
Jane's Business Tips
I offer a block booking option, at a reduced hourly rate, lots of clients like this and I offer card payment too so it is easy.
Never under-sell yourself, believe in yourself and reflexology! If you don't value what you do and what you offer your clients, then they never will!
Talk to absolutely anyone who will listen, about what you do, be passionate! Word of mouth is my best "advertising"!
Don't let fear or self-doubt to lead to turning down any opportunities that come your way! Say Yes… then work out how you will do it!
Only volunteer (ie unpaid) for short, pre-determined timeframes in order to either gain experience or to get your foot in the door! Set out from the beginning how much you will charge, after that specific period!
Look after your own wellbeing, so you are in the best possible place to give your best possible treatments!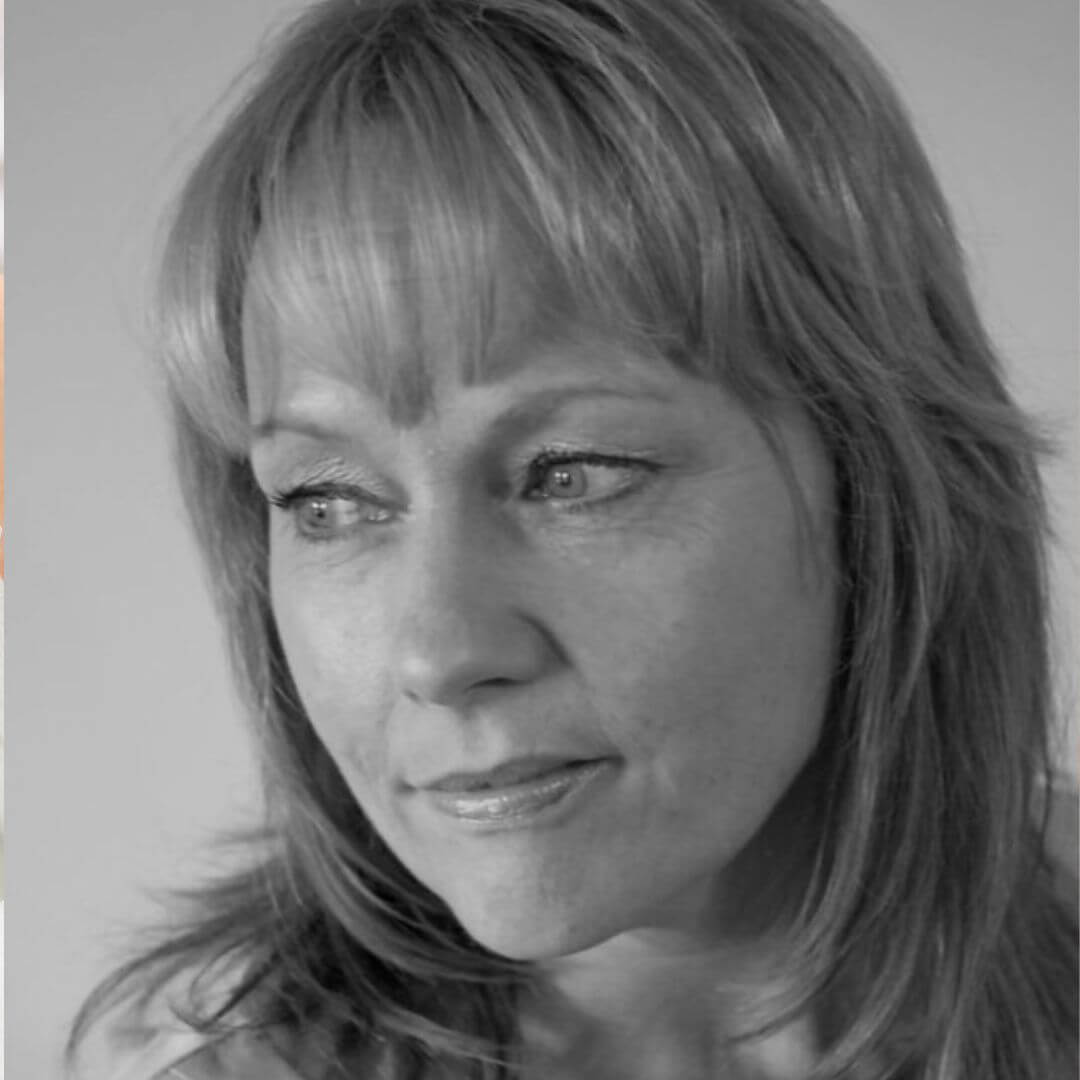 Jane Powell is the director of Inspira Academy and PodyStep Ahead which provide practitioner training and high quality CPD courses.
Jane has had the privilege to lead on and work collaboratively with Consultants in Pain Medicine from UHW, GPs in Cardiff, Researchers in Cardiff and Swansea Universities, plus Cardiff and Vale Health Board, on a proposed research project.
For more details about the training opportunities available at PodyStep Ahead please visit the schools website.