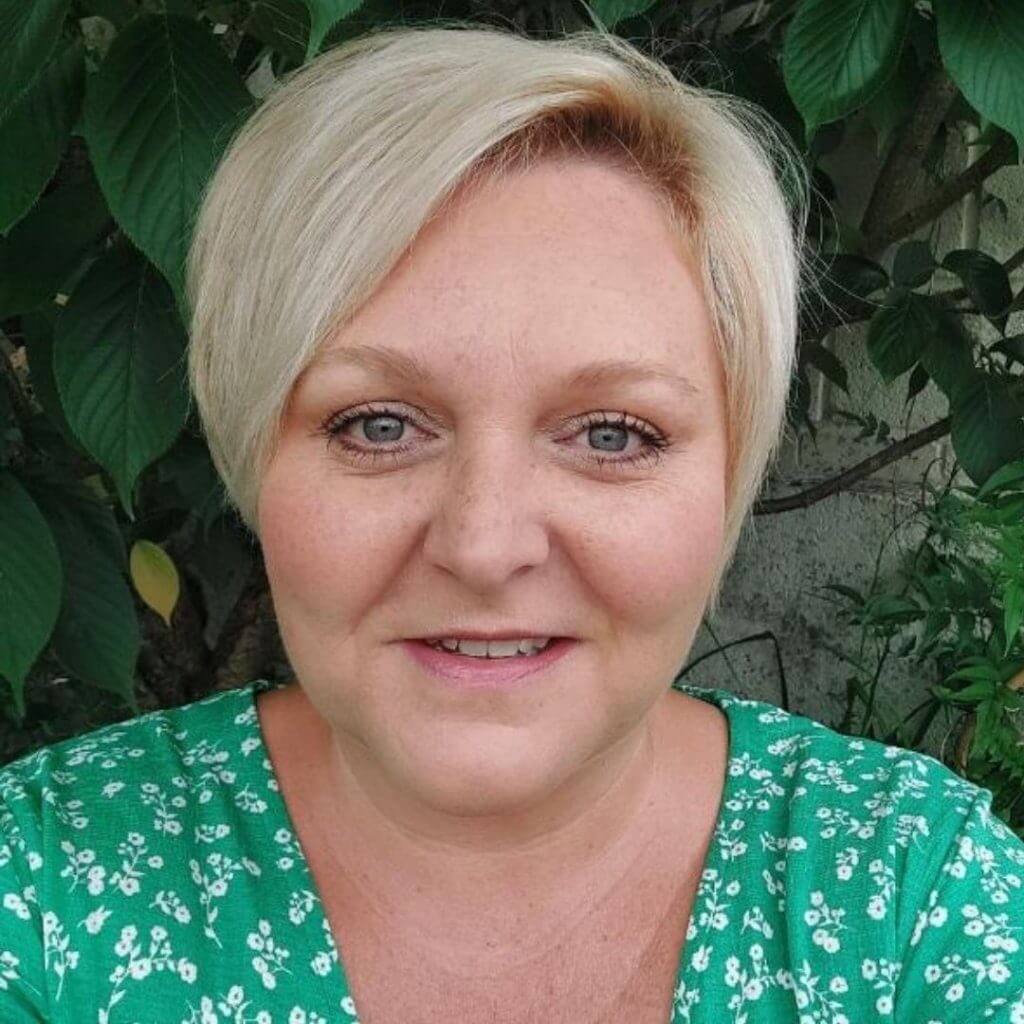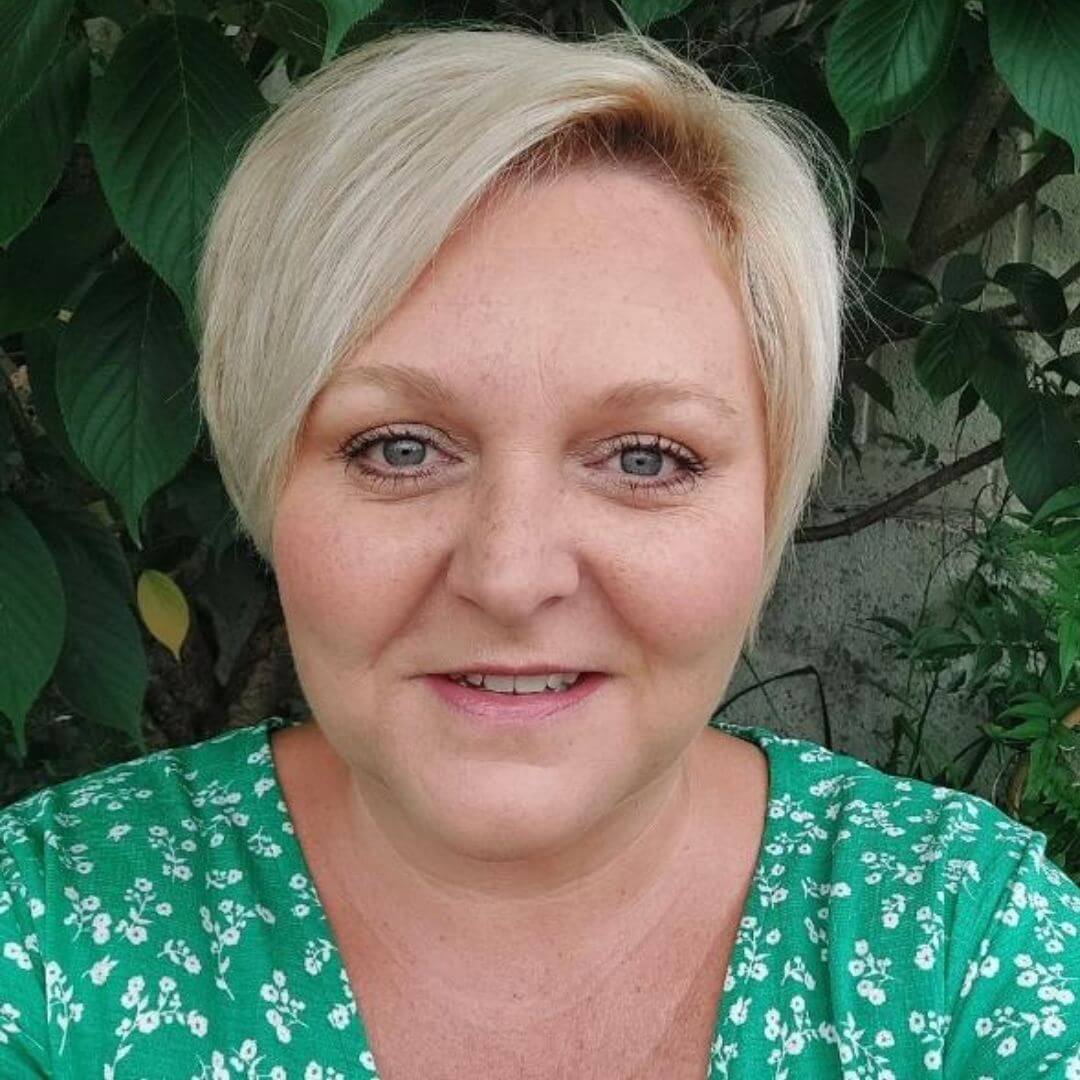 Sarah Lynn is a self-taught website designer and loves sharing her online marketing knowledge and experience with other small business owners, who aren't friends with technology via her business Simple Online Solutions.
Sarah shares information in simple and easy to understand steps about the value and benefits of online marketing and important tools such as websites, email lists and more.
Sarah is also a qualified holistic therapist with many therapies to offer in her toolbox including reflexology, EFT and flower remedies.
---
Article words by Kelly Hainsworth and Sarah Lynn.
---
I spoke with Sarah to learn more about her work as a WordPress Website Designer at her beautiful business Simple Online Solutions.
Hello Sarah
(1) Could we start by you sharing a little bit about yourself?
Hi my name is Sarah from Swansea, South Wales. I am married to Rob and I have 1 daughter Jess who is currently at Falmouth uni studying Musical Theatre. I am also a dog-mum to Teddy the rescued Tibetan Terrier.
I love travelling, sunshine, good food, good company and music. My dream is to live abroad somewhere where the sun shines a lot with good wifi so I can continue to work wherever I go.
I have been self-employed for a long time – qualifying in reflexology back in 2004 – but even before then I had a greeting card business, a cake business and a wedding stationary business whilst working full time – so I would say I am quite probably un-employable now, as I like being in control!
(2) Many of the Love Reflexology community know you as our wonderful website lady but may not realise you are also a qualified therapist. Please can you share more about when and why you became a therapist.
My holistic therapies journey started back in 2000 when I attended a taster course in reflexology, I loved it so much I decided I wanted to train but I fell pregnant with my daughter Jess. From a very young age she suffered from Cyclical Migraines and so decided to train as a practitioner in 2003 in reflexology to see if I could help her very debilitating condition. I opened my therapy business Emerald Dreams shortly after. My love for therapies continued to grow and I'm now qualified in many different modalities including EFT, Access Bars, massage and Bach Flower Remedies.
(3) As a practising therapist at what point did you decide to create Simple Online Solutions and create beautiful websites for small business owners?
I have been creating websites for myself and my friends for many years under the title of Emerald Solutions but did this as a sideline to my holistic therapies business. However, when lockdown hit in 2020 I started offered my services to other businesses who needed a greater online presence and it grew overnight. Two years later and it's still going strong.
(4) Do you still work as a therapist or is Simple Online Solutions your focus?
My main focus these days is Simple Online Solutions with the occasional EFT session or Flower Remedies being created for clients, family and friends.
(5) If a reflexology student is just about to create their new business, can you share why they should invest in a website and how it could help them get noticed?
Having a website is a great way to get you noticed more online. Just think about it, if you want to know anything what do you do, Google it! If you don't have a website then you can't be found in the search results. Having a website makes you look credible and professional. Your website is available 24/7, 365 days a year, so your next ideal client could be reading all about you at 2am without you having to speak to them.
Whilst social media accounts are great tools to have in your online marketing toolbox, you do not own these and your accounts can be closed at any moment, without notification. If you have a WordPress website, you own the domain (www.yourbusiness.co.uk) and you own your website. Just a word of warning you don't own your Wix/GoDaddy/Square website, they do and if you stop paying them, you may lose your website.
(6) And for reflexologists who already have a website, what top-tip would you share with them to help them attract new clients?
Make sure your adding new content that your ideal clients want to read, on a regular basis. Ideally at least once a month.
A great way of doing this is to have a blog on your website that you can share with your audience. You can also use snippets from your blogs on your social media posts so it gives you content, which I know is always hard to know what to post about.
(7) Having created a successful business, what advice would you share with a reflexologist who is feeling stuck within their business?
Determine who your ideal client is, what problem(s) they have and then let them know how you can help them with that problem. Whilst I am a huge fan of reflexology, this is a tool that helps your client to get the results they are after so start talking – a lot – about the solutions you provide and not about the tools you use to get there.
(8) What has been your greatest achievement in your business?
Being able to help other small business owners get noticed. Hearing how a website has made a difference to my client's lives. It's the ripple effect. When my client gets noticed more because of a website I have built for them and they attract clients to them who need their services and products, who in turn get the results they want, everyone wins.
(9) What exciting plans do you have for the rest of 2022? Any exclusive news?
I am working with several local businesses to me which I am really looking forward to. Up until now the majority of my clients haven't been local to me because the power of wifi means I can work with anyone, anywhere in the world. So finding clients in my home town will be really interesting.
10) As a busy business owner how do you organise your week and make sure there is also time for self-care?
I am a self-confessed geek and so I really heavily on my Google calendar and Trello boards to keep me and my client projects organised. If it's not written down it doesn't happen! And I make sure I block off time in my calendar for social time including dog walks on the beach which always recharges my battery.
---
Quick Fire Questions – Get to Know Sarah More.
(1) What is your favourite place to go on holiday?
Nerja in Spain
(2) Kombucha or wine?
Definitely wine!
(3) Paper or online diary?
Online
(4) Instagram or Facebook?
Facebook
(5) What is your favourite business book or podcast of all time?
The E-Myth
---
Sarah's Business Tips
(1) Don't be shy, get yourself out there in person and in the online world and start sharing what solutions you can provide to the problems your ideal client has.
(2) Show up consistently.
(3) Online marketing is a long-haul game, you will rarely get results instantly and you need to keep at it, even when it feels like you're talking to yourself. You never know who is watching from afar and when they are ready they will get in touch.
For weekly tips and guides join me in my free Facebook members group.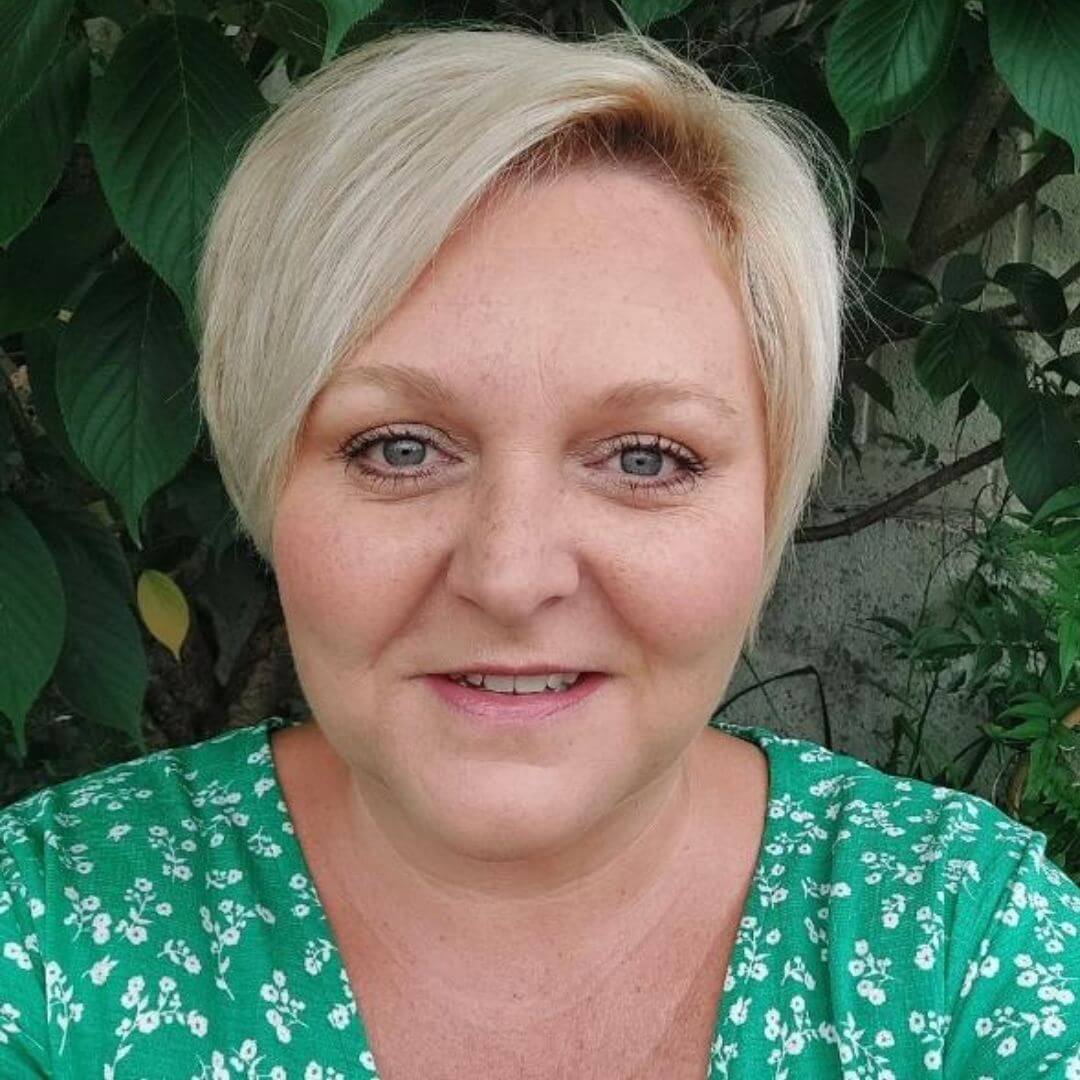 Sarah Lynn is the owner of Simple Online Solutions.  She loves helping women in business who aren't friends with technology achieve their business dreams with a beautiful, professional website that reflects their passion for making the world a better place.  You can find Sarah on www.simpleonlinesolutions.co.uk