So, you've heard of blogs and blogging, and have quite probably read a fair few in your time when doing research on any number of topics. However, you're still not sure if you should be doing it for your business – right?
Let me share with you my top five reasons why you definitely need a blog:
Get people to return to your website;
Show you're an authority in your subject;
Help people with their problems;
You are increasing your online presence;
SEO for your website.
What Is A Blog?
Now, before I expand a little on each reason, let me just clarify what a blog or blogging is. A blog is quite simply your thoughts, views or guidance on a particular subject, captured on an electronic document called a post.
You can do this in writing (blog), by creating a video (called a vlog) or creating an audio (more commonly known as a podcast). They can contain text, images, photos, GIFs, video or audio.
They are generally stored in reverse chronological order, so that the newest blog is displayed at the top of the list.
When you make your blog post public on your website, anyone, anywhere in the world has a chance to see it, and by sharing links to your post via social media, your emails, your texts, and your newsletter, as well as people googling keywords on Google – your post can be seen.
I'm sure you have used Google and typed in a few words to find out more information about a product or service; they are your keywords.
Is a blog different to my website?
It can be a little confusing, because people use the words 'blog' and 'website' interchangeably; however a blog is a page on your website that contains many blog posts.
So why should I blog?
(1) Get people to return to your website
You have spent lots of time, money and effort to get your website up and running and looking just the way you want it to, and now you need to get people to visit it and start getting ROI (return on investment) on your website.
However, unless you tell customers about your website – or they happen to find you in a Google search once they have visited your site once – if you have no new information that they may like or need, why would they bother to come back and view it again?
Creating blogs gives customers a reason to come back, time and time again and for you to build that all-important 'know, like and trust' element that is needed for people to buy from you.
(2) Show you're an authority in your subject
Writing blogs and sharing your experience and knowledge is a great way to confirm to your audience that you are amazing at your subject of choice.
Case-studies written up about an ideal client, and the solution you have helped them achieve about their specific problem, may help you to connect with other potential ideal clients (written with permission of course).
Blog posts on techniques that your clients can use at home will help them in-between sessions, and will help you to help them achieve their long-term goals quicker.
Sharing your opinions on products that you use during your treatments and that may benefit your clients, may help your sales – and help clients to remember you in-between appointments.
(3) Help people with their problems
Writing blog posts with tips on how your clients and potential clients can solve their problems will always be received with open arms.
Don't be afraid to share 'how' they can achieve a particular result. Whilst some may try it and get the results they want and so not need to come to you right now, people don't forget who helped them overcome a challenge and love to talk about what they have achieved and who helped them to get there.
A client of mine recently wrote a blog post recommending a product for her clients that she herself has used and thinks is great. By sharing the blog post on Instagram and tagging the creator of the product, they contacted her and asked if it would be OK for them to share her post with their customers, and offered her clients a discount off the product. So, more people get to see her website and blog and find out what else she offers, and she gets to give something back to her clients – a definite win!
(4) You are increasing your online presence
By writing and sharing your blog posts details online via your social media, your email newsletter etc., you are improving your online visibility. Now more than ever, people use the internet to research, shop, learn and keep connected. Showing up where your clients and potential clients are gives you more of a chance to be thought of when they have a problem you can solve.
(5) Blogging improves the SEO on your website
SEO (Search Engine Optimisation) is one of the ways your website is found online. By blogging regularly on issues that are of interest to your audience, and by including keywords in your blog posts, you are creating new pieces of interest for your website.
Google recognises this, and moves your website up the search engine results pages (SERPs) list, presuming that what you are saying is relevant and interesting to your audience, and so other people may also be interested in what you have to say.
Remember, when you're doing a search for something on Google, how many pages do you look down before you click away? I'm guessing page one or two at most? So, getting on the top of page one for your keywords is your ultimate goal, as this will help you get more clients and help more people.
Blogging can help you do this.
So, what do I do next?
Even if you are a technophobe, please don't let this put you off. Blogging is not hard, if you can write a letter, you can write a blog. If you are worried about the technical side of blogging, I can show you how, or even better do it for you.
Lots of my clients send me their words and photos and I create their blog posts for them. Don't let the not knowing how put you off, just get in touch and I'll be happy to help you.
Sarah x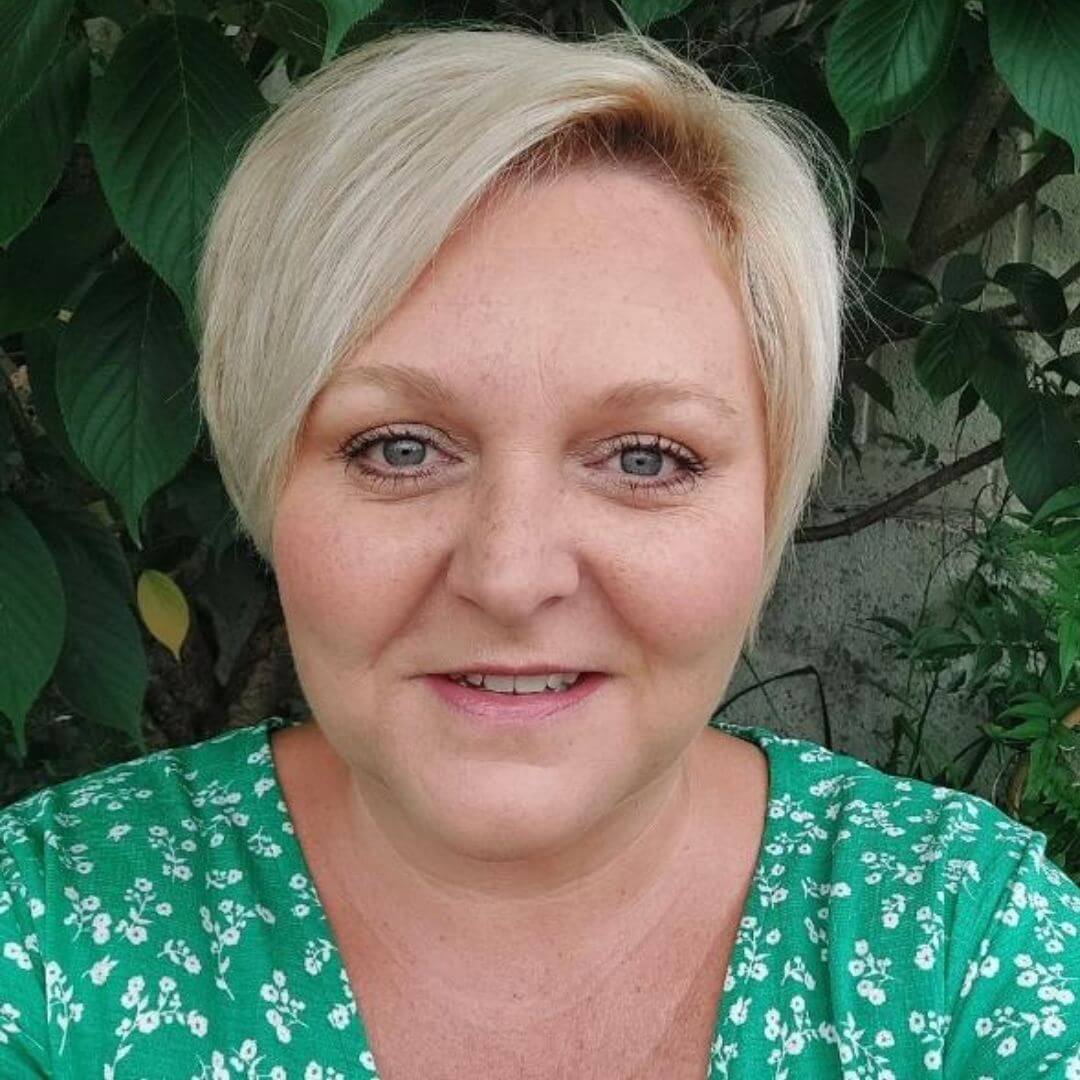 Sarah Lynn is the owner of Simple Online Solutions.  She loves helping women in business who aren't friends with technology achieve their business dreams with a beautiful, professional website that reflects their passion for making the world a better place.  You can find Sarah on www.simpleonlinesolutions.co.uk