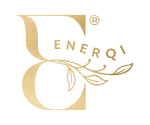 Short Business Description
EnerQi Facial Rejuvenation created by Gentle Release Therapy founder Helen Robinson.

Offering all the benefits of Gentle Release Therapy with the added bonus of the ultimate soulful facial experience. Nourishing and gently releasing tensions in the body, mind and soul whilst the face is lifted, sculpted, lines softened and skin plumped.

Treatments and EnerQi Practitioner training available.