Following the UK government's recent announcements, I have been chatting with many practitioners in the Love Reflexology community and privately, with many of you feeling worried and anxious about the global health situation, and the impact it may have on your business.
It is a challenging time, as our treatment rooms are now temporarily closed, and at present we do not know how long this will be for.
You may feel anxious about your business, and worried as your cash flow begins to slow down or even stop. To support you, I have put together some tips and ideas you may want to use during this period. Choose the ones that work for your business, and be prepared to be flexible and open to new ways of working.
It could present some exciting opportunities for you.
Mindset
It is very easy to feel down or worried, especially with the continuous negative news on social media, the radio and TV – it can be very draining. It is therefore important to be aware of the impact this can have on your energy levels, and make a choice to not be drawn into it, either by limiting the amount of time you spend watching and listening to things, or listening to it, acknowledging it and then letting it go.
Once you control how much of the news you consume, and how you respond to it, it is then important to consider your mindset about your business. Have you had thoughts such as 'this virus will destroy my business' or 'I can't see how my business will survive'? I am sure most of us have thought this during the past few days.
First of all, acknowledge those thoughts and worries, accept them, cry if you need to (I have certainly done a great deal of that this week) and then start to think positively about your mindset, and what you can do to make your business generate money and keep moving forwards.
Spend time creating a positive affirmation for your business. It will be unique to you. When you are happy with it, display it on your office noticeboard and say it to yourself each day.
An example could be: 'My business will continue to support me and my family, I welcome new opportunities and ideas.' Shifting your mindset is crucial in helping you to remain positive and take action.
Money
If your income from treatments is your only revenue stream, you may need to reach out for support whilst you set up new ways of working and new revenue streams.
Visit the Useful Links page for a list of resources to help you.
Whilst you are working on a plan and getting some support into place, consider taking a temporary job to allow you to earn an income. For example, many of the supermarkets need staff to cope with the demand in food sales. It may not be your dream job, but it will help you during this period and support your wider community.
Be Visible
Now your treatment room is temporarily closed, it is important to remain visible on social media. Keep posting, keep your business visible so your followers and clients don't forget about you.
This is also important, as if you do not post for a period of time and then try to post when you are ready to return to work and get those bookings – your page will be less visible due to the algorithms employed by the social media platforms.
When posting, think about your followers; think about what they may be going through and post ideas, support, tips, and some comedy too, to lift their spirits. Keep being visible and connect with them.
Communicate
If your clients are not on social media, communicate with them via your email newsletter, blogs, calls or text. Keep your business in contact with them. You have worked hard to nurture and grow your client base, so keep connecting.
New Ways of Working
Now your clients are staying at home, think about how you could continue to support them and provide a paid-for service using online resources. Could you offer a virtual relaxation class for a small fee? You could host it in a closed Facebook group for example.
Be creative, and think about how you can use the online world and your existing client base to earn an income. Clients who are anxious, lonely and need support at this time, would value a service to provide relaxation to them. It could help them feel connected and part of a supportive community.
Be creative and enjoy exploring new ways of working. You may even reach a whole new audience!
Sell
Think about the products you can sell to your clients online, such as your gift vouchers or other additions to your business – for example Neal's Yard Remedies. All are great ways to boost your income and help to solve a client's problem. Remember, clients will still have birthday gifts to buy, even if they are at home. I have removed my gift voucher expiry date, so that buyers know they have an unlimited time to redeem them, and are more likely to make a purchase.
Network
Network online with other local businesses, show your support to them and this will be returned. Now is the perfect time for local communities to come together and support each other. So, share their posts, support them in any way you can and nurture your relationships.
Who knows where this can lead?
Online Communities
Please don't feel alone in your therapy business. Use online communities such as the Love Reflexology group to share concerns and brainstorm ideas. Feeling part of something, and knowing you are not alone, can have a big impact on how you feel about your business.
Self-Care
Use the extra time for some self-care to boost your well-being. You could try a yoga class on YouTube, meditate, listen to the Love Reflexology podcast, spend time in the garden and rediscover those activities you don't normally have time for. Take advantage of some extra time to recharge and be refreshed for when you re-open the treatment room.
Spring Clean
This is the perfect opportunity to spring clean the office – organising all those papers and completing your accounts. You can also give the treatment room a spring clean and even redecorate it if funds allow.
All of these activities will add new energy into your business.
I will certainly be sorting out my office over the coming weeks, and am really looking forward to doing this!
Plan, Schedule, Write, Learn…
Use any free time to plan for your business, schedule social media posts, write articles for local publications and your blog, read those books you have not had time to which will enhance your knowledge. Use this as an opportunity to work on your business and yourself as a business owner.
This Will Pass
Whilst you are having to make choices for your business that you never anticipated at the start of 2020, know that this will pass and your Love Reflexology community is here to support you.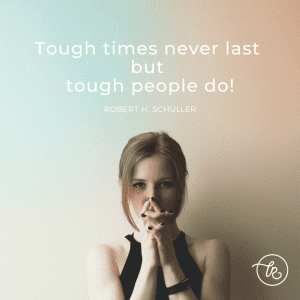 Kelly Hainsworth is the founder of Love Reflexology, a mentor – and a successful reflexologist – with a passion not only to support her clients, but all reflexologists within their businesses. She provides business mentoring and social media workshops to help therapists and tutors create the business they desire.  To work with Kelly head to her website.