Aside from being a thoroughly relaxing treatment, reflexology has the innate ability to empower and connect. With every treatment you give as a therapist, you are empowering your client to take their wellness into their own hands. Connecting with them for potentially a full hour or more. It is this connection and empowerment that translate beautifully online.
Like most of you reading this, I had mixed feelings when we were told we could no longer do in person treatments. I had someone booked in for their very first facial reflexology treatment, which we were both looking forward to! So, treatments were cancelled as I knew it.
As lockdown progressed aside from riding the emotional rollercoaster, I was inspired to look at how reflexology could work online, in my case, facial reflexology. Enter 'Zoom' Treatment Room.
What started as a small idea, developed over each week of lockdown, I took the 'self-care' aspect of the facial reflexology I practice in the therapy room and developed a guided self-care treatment for existing clients and potential new ones.
Now that we've all pretty much overcome our webcam phobias by linking up with friends, family members and other work colleagues, video calling, on whichever platform you choose can be a great way to connect to new and existing clients. I have even had a client as far flung as Saudi Arabia!
Your clients come to you for a calming touch therapy and to visit you, to be in your company, to connect with you. You have all the resources you need to continue the connection to support your clients, to do the very best for themselves during this unusual time.
There has been back office work involved, insurance checks, consultation forms, preparation for each session, but really everything is already in place.
I love delivering the online guided self-care, sharing such a powerful technique to those people who otherwise may not be able to get the support they usually receive. I plan to continue with my online facial reflexology sessions, and I intend to expand with Tiny Toes Reflexage also in the next couple of months.
Whilst the door to the treatment room is temporarily closed, the online door is most certainly open.
Whilst virtual work may not be for everyone, it is available to everyone. If you are reading this and thinking I couldn't offer reflex online, what if you could?
Good luck!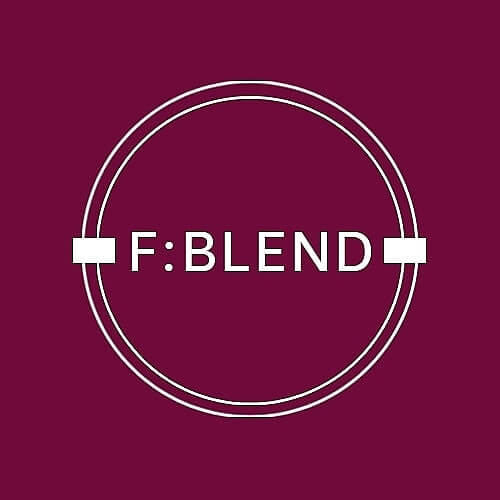 Julie Carr runs F:Blend Holistic in Newcastle, UK.  Julie is passionate about well-being and took steps in early 2019, to make the passion a business.  Julie runs her reflexology practice part-time, alongside her role in finance.