Social media provides an amazing chance for you to create and develop a community of people who resonate and connect with you, and who, when they are ready, may reach out to ask for your help to support them with their health and well-being.
Create Engaging Content
But to do that you need engaging content – content that stands out from the crowd because we only stop scrolling through our news feed when we see something that catches our eye. But how do you go about creating engaging content? How do you find people who resonate and connect with you? Well, one of the best places to start with is YOU!
It Starts With You
If you've read my book then you will know I believe we attract the clients that need us, and so it follows that we need to share a little bit of us in our social media – just a carefully curated bit of 'you' beyond the treatment room.
This could include the cakes you bake, the books you've read, a little corner of your house that holds a treasure, something magical you have seen on your daily walk. It's up to you what you share, but then you need to bring these to life by:
Taking great photographs – use techniques such as shooting from the hip, flat lays, 'the rule of thirds', and take inspiration from other people's photographs.
Adding great captions – what are you trying to say? Is it about mindful baking, fresh air, the smell of a flower, 'me' time, or how you found that special treasure?
Using hashtags (Instagram only) – widen your exposer beyond your current followers by using hashtags that relate to your content and to you. Using the hashtag #reflexology will only really get more reflexologists engaging with you, but hashtags like #suffolkfoodie*, #momentsofcalm, and #acornerofmyhome could introduce you to others who are also interested in food, in the smell of a flower, in beautiful treasures – and potentially in YOU.
*tailor to your region!
Up For the Challenge?
So, this week, if you're up for the challenge, I'd love to see you create an engaging post about the community you live in. It could be some scenery that inspires you, a special place, a group of people, a landmark, a local market – anything that relates to your local community.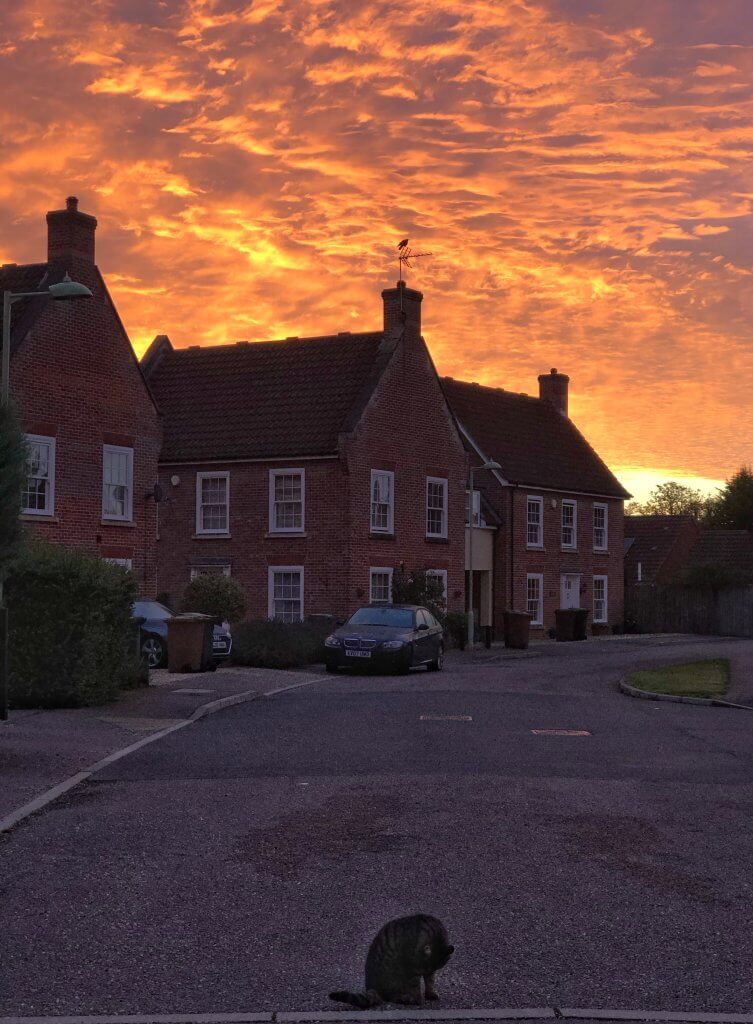 What a beautiful morning! #itsabeautifulday #sunnysuffolk #baldricthecat #suffolksunrises #feelinggrateful
Explore using different hashtags like #littlejoysinlife, #momentsofwonder to inspire you – and if you tag me @sarahwoodhousetherapy I'll comment!
Sarah Woodhouse is a therapy business coach and mentor, author of Growing Your Therapy Business, and a tutor for the College of Bowen Studies.  To find out more about her clinic, books, courses, and her therapist support services go to https://sarahwoodhousetherapy.co.uk