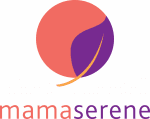 Short Business Description
MamaSerene – Centre of Excellence for Birth Professionals offers hypnobirthing training to help you level up your birth business.

Hypnobirthing is an invaluable set of tools that are becoming increasingly vital in a maternity system where women are more likely to have elective caesareans or induced births than go into labour naturally.

When women do birth physiologically, everything tends to fall into place but when birth becomes more medical or surgical, the tools and techniques to enable clients to remain calm and in control become even more important.

This fully accredited CPD independent hypnobirthing practitioner training course is unique in that it trains you to teach hypnobirthing either in a class format or to incorporate it into the work you already do, as opposed to the traditional 'cookie-cutter' approach offered with other trainings.
Learn about the importance of the sub-conscious and its impact on birth, what hypnosis is and what it isn't, how to write (or use existing) hypnosis scripts, create powerful positive suggestions and affirmations to change existing mindsets, what creates birth trauma and how to resolve it with hypnosis techniques plus much more.