Refresher Courses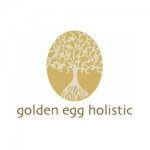 Short Business Description:
Golden Egg Holistic is an award winning centre of excellence for both practitioner Diploma and Post Graduate training. Our training programmes are certified and approved by a range of Internationally recognised examination boards and Holistic Therapy Associations including ITEC, FHT, NRRI, IRI, IMTA, CTHA. For a full list of in-house and online training opportunities at Golden Egg Holistic, please take a look at our website.

Kelly Hainsworth is the founder of Love Reflexology – and a successful reflexologist – with a passion not only to support her clients, but all reflexologists within their businesses. She provides business tips, motivation and support to the industry. To work with Kelly head to her website.