Temple Academy of Reflexology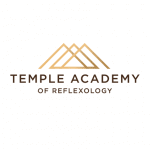 Business Name:
Temple Academy of Reflexology
Short Business Description:
An AoR Affiliated school teaching nationally recognised and accredited practitioner training. Invited guests delivering outstanding and diverse CPD courses. 121 bespoke refresher training also available.

Kelly Hainsworth is the founder of Love Reflexology – and a successful reflexologist – with a passion not only to support her clients, but all reflexologists within their businesses. She provides business tips, motivation and support to the industry. To work with Kelly head to her website.